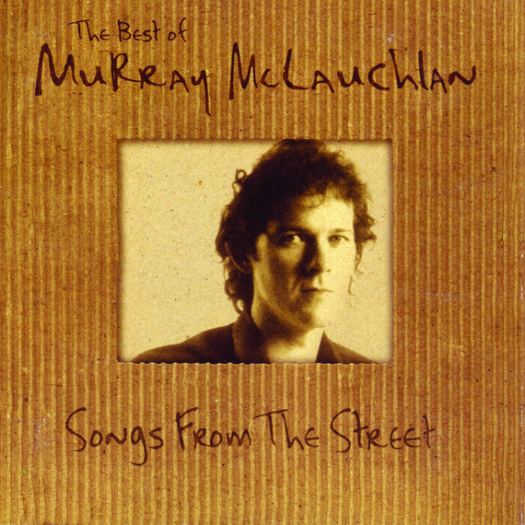 The Best of Murray McLauchlan
Songs From The Street
Over 140 minutes of Murray's best material including all his hits, two previously unreleased tracks, a brand new song and a track penned by the late great Warren Zevon (Carmelita). The mastering was done by Peter Moore (Bruce Cockburn, Cowboy Junkies) all from the original analogue master tapes.
"What can you say about the depth and quality of Murray's recorded output over the years — other than if you want to hear where a lot the inspiration for the roots music scene of today came from, then don't pass by listening to Songs From The Street. Murray's songs are both enlightening and inspiring," said former True North President Bernie Finkelstein.
Album Information
Original Release Date: 2007
Digital Release Date: 2007-10-09
Genres: Folk
Label: True North Records
CAT #: TND500
Track Listing – DISC 1
Honky Red 3:58
Child's Song 6:22
Sixteen Lanes of Highway 5:29
Old Man's Song 3:30
Carmelita 4:10
Farmer's Song 3:00
You Need A New Lover Now 3:45
Golden Trumpet 4:44
Revelations 4:50
Down By The Henry Moore 4:37
Shoeshine Workin' Song 5:22
Maybe Tonight 4:03
Do You Dream Of Being Somebody 3:37
Sweeping The Spotlight Away 4:48
Cross Country 3:51
So Far From You 3:55
Harder To Get Along 5:14
Track Listing – DISC 2
On The Boulevard 3:55
Train Song 5:41
As Lonely As You 3:26
Hard Rock Town 4:14
Whispering Rain 3:43
Little Dreamer 3:18
Playin' Your Emotions 3:28
Try Walkin' Away 3:55
Into A Mystery 3:49
Don't Put Your Faith In Men 2:54
If The Wind Could Blow My Troubles Away 2:18
Never Did Like That Train 4:00
Red River Flood 3:55
Out Past The Timberline 4:29
Love With A Capital L 3:25
Swinging On A Star 3:37
Burned Out Car 4:19
No Change In Me 3:51
Path Of The Moon 3:30